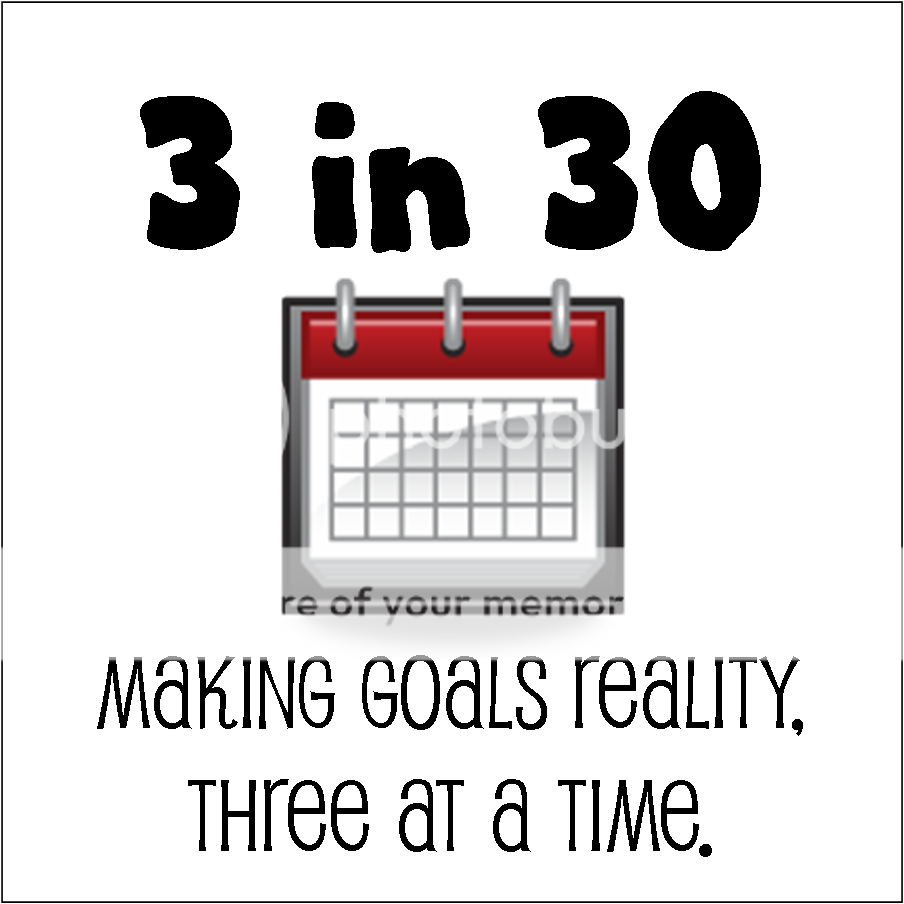 I am joining together with some other people to do "3 in 30" for the year. I'll be setting myself up at the start of each month with three goals for the month. So here I go. Three goals for January. This is difficult because part of me feels like goals are only there to taunt me. The other part of me feels like three is nowhere near enough because I'm lacking in so many ways. Three it is, anyway.
The first one is easy: I will do a HUGE purge of the house. We will throw away some, and give away lots more. This includes taking it to the drop off locations.
The second thing for January is not easy. I want to get the spare room in order. Right now it has turned into the thing I swore it wouldn't: A drop off/shove it in there room for everything without a proper place. It is going to be a usable guest room at minimum.
The third thing for January is that I am going to start moving my butt again. I have to do it soon or I'm afraid I'll get to the point where I can not move my butt. This would not be good. I am not sure if it will be Wii Fit, Xbox, yoga dvds, or what. All I know is that I need to start moving again. I don't drink or smoke and I never have. There is no reason I should be huffing and puffing after some stairs.
There you have it! My January goals. Notice there isn't a goal about getting the house perfect in the first five days and keeping it that way all month. No, I'm being realistic. I want to do the work, and an unattainable goal means I will not do it.
Wish me luck.